Welcome to the Monty household. Sadly, the name Monty refers to the Montague family, and not to the British comedy group Monty Python. The reason for our visit here is to finish the evil scheme that I started back in part one of the Sims 2 experiment.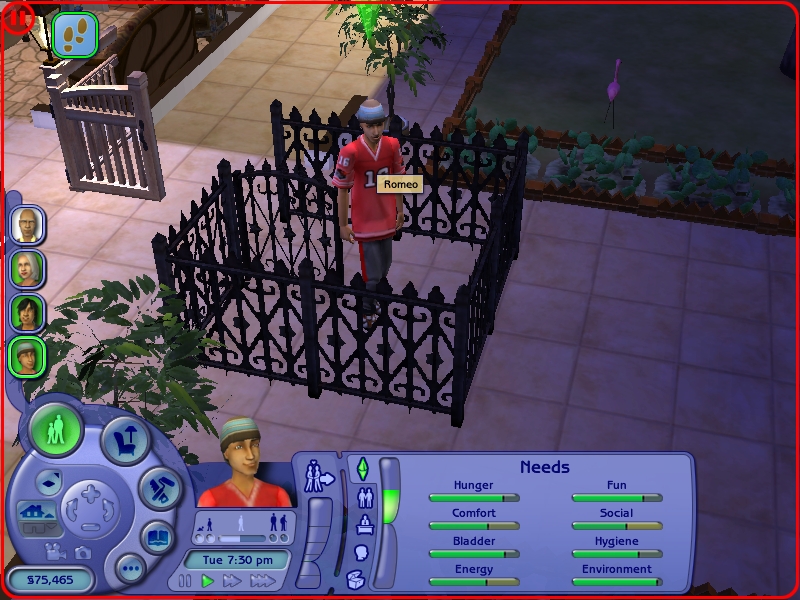 Operation "Let Romeo Starve to Death" has begun. Apparently, Sims can't jump high enough to climb over a fence. If it didn't give you the option to create multi-racial sims, this game might've just as well been called "White Men Can't Jump".
But you'll be surprised to know that there's already a game with that title.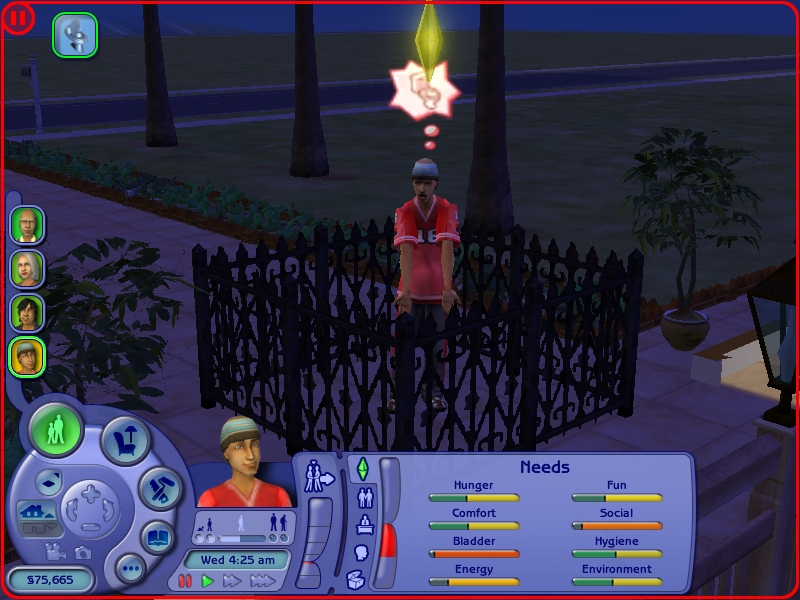 "Uum... hello? Guys? This isn't funny any more. I really have to pee. Let me out! Please?"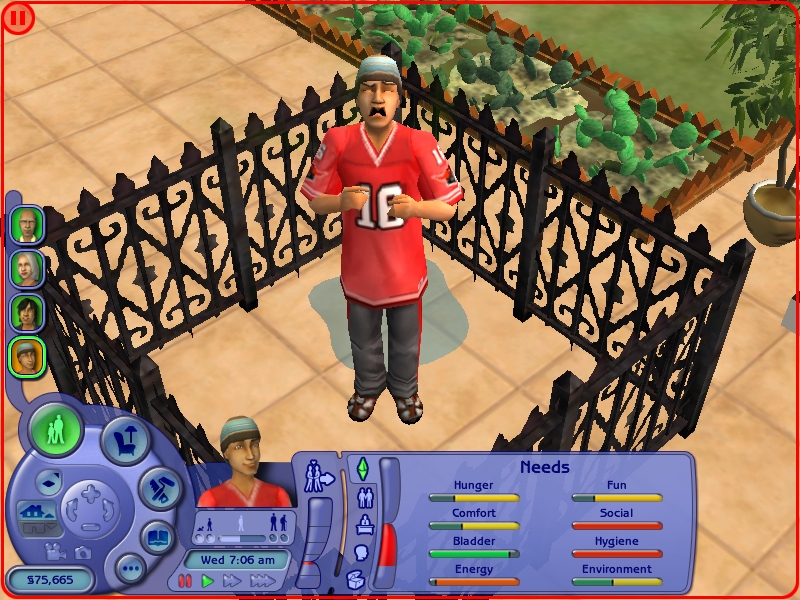 Ahh, now he's done it. He's crying. Poor bastard. Maybe I should...
...nah.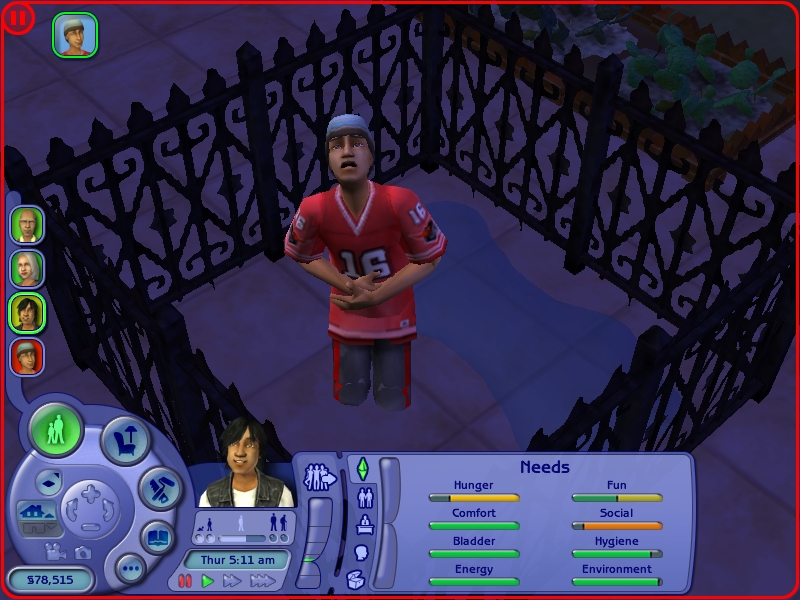 Finally! After one day and nine hours of complete solitude, Romeo decides to croak. Killing people sure takes patience.
Here lies Romeo, who wet himself before his death. In public. Twice.
The End
-Pey M. E.